The Institute of Supply Chain Management have released Issue 16 of Supply Chain Outlook, the magazine created by the Institute for their students, members, clients and followers. As the chosen provider of IoSCM Qualifications, we always like to share with our students the news and developments from IoSCM. The magazine is very popular and definitely worth a read.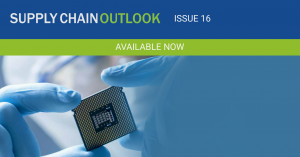 The latest edition of IoSCM's magazine brings you the latest industry news from the GB Passport changes to the fantastic launch of the UK Plastic Pact and everything in between. We have news and developments from across the supply chain and we are talking about the issues that could affect you and your employees.
You can be certain that Supply Chain Outlook will always keep you up to date with everything surrounding the supply chain industry today.
So, what are you waiting for? Take that well deserved break and get upto date with the hottest topics in the Supply Chain.